The Premier Boutique Vacation Rental Agency On Anna Maria Island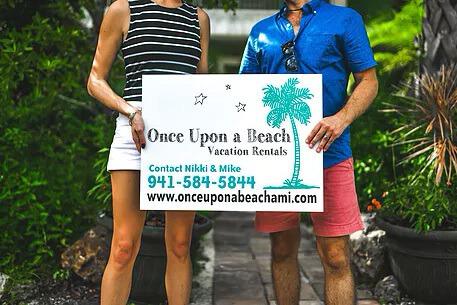 As a boutique luxury vacation rental & property management company, it is our privilege and honor, in collaboration with our owners, to make every one of our guests feel special and at home. Our unique, pristine, meticulously designed, and luxurious accommodations are maintained with the highest standards in quality and care. We are a locally owned and operated professional agency with a genuine team who love the island. We are passionate about providing personalized, comprehensive services that guarantee outstanding return on investment, exceptional guest experiences, all while preserving your home for you to enjoy.
If just purchased a home and can't wait to get renting, or interested in what it means to have a vacation rental on the island and just want to answers to your questions on what it means to own a vacation rental. Feel free to reach out… we are here to help!
Perhaps you have owned a vacation rental home for years and feel very comfortable with the process but are looking for a change and not quite sure where to start. We understand, and we know that can seem stressful. No worries at all, we have successfully transitioned homes from other agencies on the island with professionalism, flexibility, and fairness and can easily navigate, streamline, and make the process as stress-free as possible.
We strategically select to partner with homes and owners that feel we are the best fit for what they are looking to accomplish with their home and that they feel comfortable with our approach and processes. We do not just add homes to our portfolio to get 'bigger', we prioritize how we can be 'better' for all our homes, owners, and guests.
Please send us a message or contact us at 941-584-5844 for additional information and no obligation vacation rental assessment.
Need to help stocking or REVIVING your Rental? Check out our Rental Revitalization Services page for more information!
Who Are We and Why We Do We Love What We Do? Check out our About Us page!
Comprehensive Property Management Services
24/7 and off hour emergency line for guests
Staffed local office Monday - Saturday 9am-5pm
5 star reviews and 'personal touch' award winning service
Extra special touch with welcome baskets and celebratory amenities
Well established loyal domestic and international clientele
Local area experts and concierge to enhance experiences
Professional
Management & Communications
Prompt, frequent, and direct owner communications
Fully licensed and insured following all industry guidelines
We handle all the required paperwork (tax, license, inspections)
Real-time reservation software and online owner login access
Full service utility, bill pay, & detailed accounting
Owner's newsletters with recent area news & information
Pristine, Clean, &
Well Maintained
Homes
Thorough home inspections before EVERY guest arrival
Rigorous cleaning standards and safety protocols
Professional linen service program available
Comprehensive home preventative maintenance
Contact list for any home upkeep or reno need
E-locks/smart technology keeps homes safe, secure, and effecient
Top Notch Marketing &
Revenue Generation
Exceptional website, SEO, and comprehensive marketing strategies
No hidden fees for guests or owners to optimize revenue
Innovative Dynamic Supply and demand pricing strategies
Social media participant and direct proactive promotions
VRBO premiere, Airbnb superhost, flaRBO.com host of the month
Premiere photography, videography, and drone photography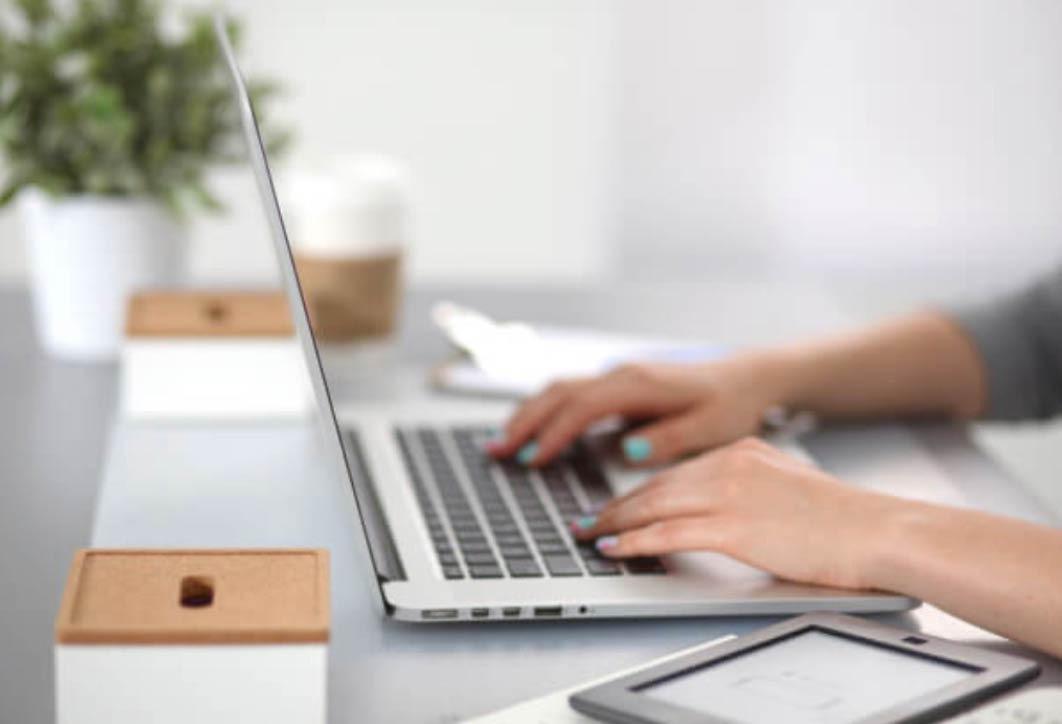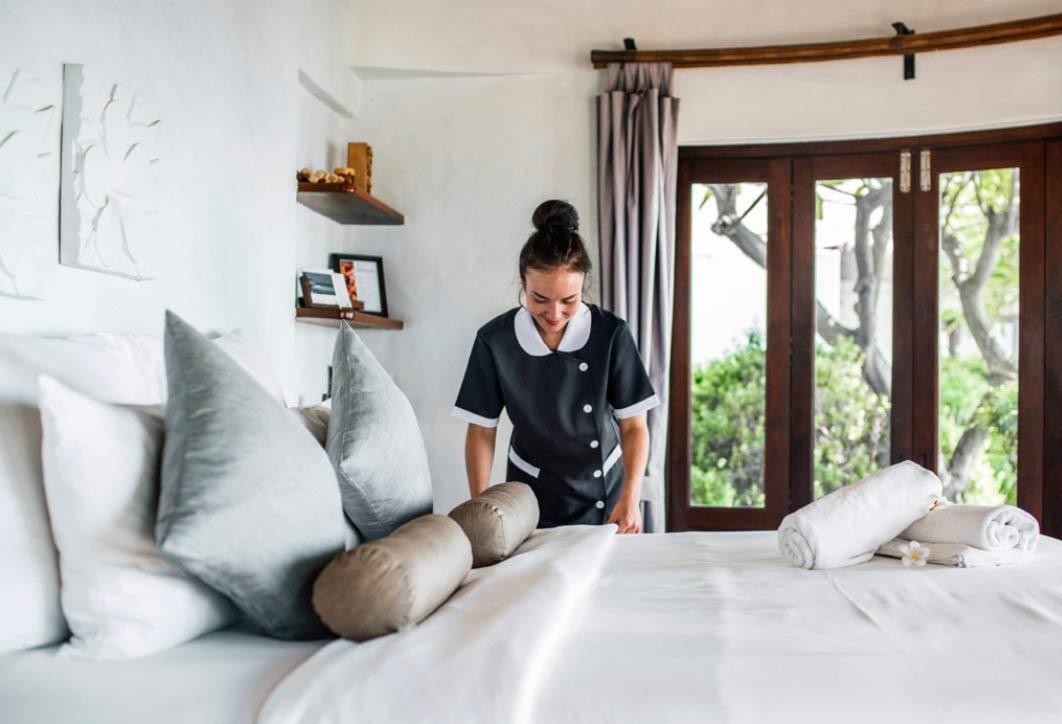 What Our Owners Have to Say…
We just completed a little over a year with Nicole from Once Upon A Beach managing the rental of our brand new vacation home. This experience was all brand new for us, as this was a new adventure in the vacation rental business. Nicole made what could have been a very intimidating process for us into something very easy and simplified. She is a hard worker and basically takes care of everything for us. She is especially good with handling persnickety guests and smoothing over any issues, minor or otherwise. Another attribute she has is her attention to details. This is especially important on all of the documents she provides for taxes, bookings, and others that are needed. We are highly satisfied and pleased that we selected Once Upon A Beach to manage our vacation rental..
D.D. Schaefer - Owner Since 2017
We are so thankful to have found Mike and Nikki Kaleta "Owners of Once Upon A Beach" to manage our beach house on AMI! We bought our home with the intention of putting it in a rental program and also getting to use/share it with our family and friends. So it was very important to find the "RIGHT" management company. We like to say that Mike and Nikki have been a God send to us with this whole process of owning a beach rental. We were looking for a small boutique style rental company that would take care of the rental bookings, day to day operations with the renters, and most importantly to us was someone that would take care of our home as if it were there own. From our very first meeting with Mike and Nikki, we knew they were the ones! They took a lot of stress off of us right away and were a tremendous asset with getting everything in order for us to get the house in a rental program and have been phenomenal with marketing the home to prospective renters. We feel very blessed to have "Once Upon A Beach", Mike and Nikki managing our home on AMI!
N.T. Cline - Owner Since 2018
Nikki and Mike are THE BEST! …hardworking, reliable, prompt, and kind. They are easy to get in contact with and respond ASAP. We interviewed several companies and knew right away that they were the best fit for us. Their attention to detail and personal care is unlike anyone else on the island. They do it all! We know that our new home is in good hands with them
W.N. Fish - Owner Since 2018
I highly recommend Once Upon a Beach. They are the perfect boutique property management company. Owners, Michael and Nikki, manage my AMI properties Salty Pirate, and Seaswept Mermaid. They have been managing them for about two and a half years, and they run them like five star resorts. They are professional, pleasant and very responsive to both guests and owners. They handled the craziness of Covid in 2020 with compassion and concern, and quickly pivoted to the boom year of 2021, which is translating to a solid ROI this year. Nikki does accounting and licensing, but more importantly, she is a top tier marketer. She knows how social media works and has an active presence online. She continually monitors the pulse of the market for premium pricing, bookings, and solid occupancy rates. She crushed it this year! Michael handles owner and guest relations with care and concern about peoples needs. He visits each property the morning/afternoon before every guest arrives to make sure all is in proper order. He also keeps track of maintenance, handles contractors, and is sensitive to budgetary concerns. They have a terrific team around them. From Brittany in the office, to Bong and Ollie and their immaculate cleaning crew, to their hand picked local contractors if needed. Most have been working on the island for years. They are responsible and do an outstanding job. What do the guests think? I like 5 Star reviews and they get them. It is just about all they ever get! Again, I highly recommend Once upon a Beach. Give Michael and Nikki a call. If you are just getting set-up, contact them early as they have a lot of ideas to share about what works and what doesn't. You will be happy!
D. Panella - Owner Since 2019
What sets us apart from the rest?
1. We treat every home as if it were our own and every guest like family.
2. We are a husband and wife team that is the sole and direct contact & concierge for every guest 24/7… from first booking inquiry, to meeting and greeting them, to follow-up following their departure.
3. We are excellent at communicating and working with our owners while keeping them to up-to-date on their home and taking the stress and all the details & logistics completely off their hands.
4. We spend a great deal of time in the homes… inspecting, cleaning, and maintaining to ensure the home is kept in pristine condition so that you can continue to enjoy your home as if no one had ever stayed there.
5. We have no hidden fees or costs. We base our fee off your base rental rate only and limit our fees for guests. Limiting traveler fees promotes competitive pricing and happy guests. Keeping expense costs low helps optimizes revenue for our owners. Optimizing revenue for owners optimizes revenue for us.
6. We only keep a limited number of homes in our portfolio as we understand and appreciate the time and attention to detail that is needed for every home.
7. We have obtained Premier Partner status with VRBO, Superhost status with Airbnb, and Host of the Month on FlaRBO.com. These statuses directly correlate to improved listing presence and marketability of our homes.
8. We understand how best to prepare, showcase, and market the home with in-depth listings, inventory and stocking of the home, incredible photos, and understanding the importance of positive reviews.
9. We are proud we have a great reputation of honesty & integrity on the island and have built business partnerships & relationships to best enhance our guests' and owners' experiences.
10. We conduct and manage our own personalized marketing! We built our website from the ground up, have a strong social media presence, and personally oversee our daily marketing! We utilize Expanded Distribution platforms, Google Ads, Yelp & more for increased exposure of our homes.
11. We have an incredible 'team' that works alongside us from our design team, cleaners, pool service, maintenance and more. We have an expansive contact list ready to get any job done!
12. In addition to providing pristine homes we provide an experience for our guests' whether greeting them with a welcome basket or a gift to commemorate their special occasion. We also provide in-depth rental binders and an interactive website for insider tips and tricks to best explore the island.
Property Management Form