Spring Training
Not only do we have some of the USA's best beaches… we have got some killer baseball teams that come to join us in the sunshine for a few weeks every year! Stay wit us on the beach and day-trip to catch a game in one of the many nearby teams in the Grapefruit League!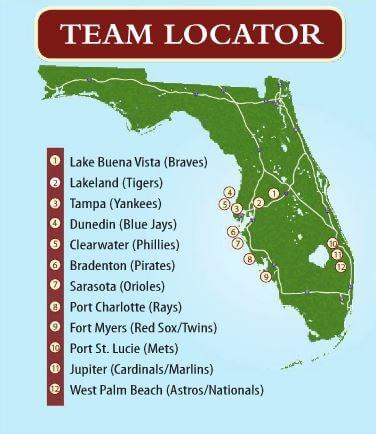 Catch a Pirates Game at LECOM Park!
Because our roots started in Pittsburgh… it makes it easy for us to root for the black and gold underneath the palm trees at LECOM Park!
LECOM and the Pittsburgh Pirates are the closest team to Anna Maria Island just a short 20-25 minute drive!
Bradenton's LECOM Park, built in 1922, is the oldest spring training stadiums, still hosting a team, in Florida's Grapefruit League and has been home to spring training baseball since 1923.
The ballpark's current tenant, the Pittsburgh Pirates, have called LECOM Park home since 1969.
LECOM Park is located at 1611 Ninth Street West near bustling downtown Bradenton, home to the South Florida Museum, Manatee Players Theatre, ArtCenter Manatee and more. The ballpark sits directly east of the nationally-acclaimed Village of the Arts, a growing neighborhood of galleries and studios where artists and artisans of various types create and sell their wares.
Click below for Ticket Information!