Who We Are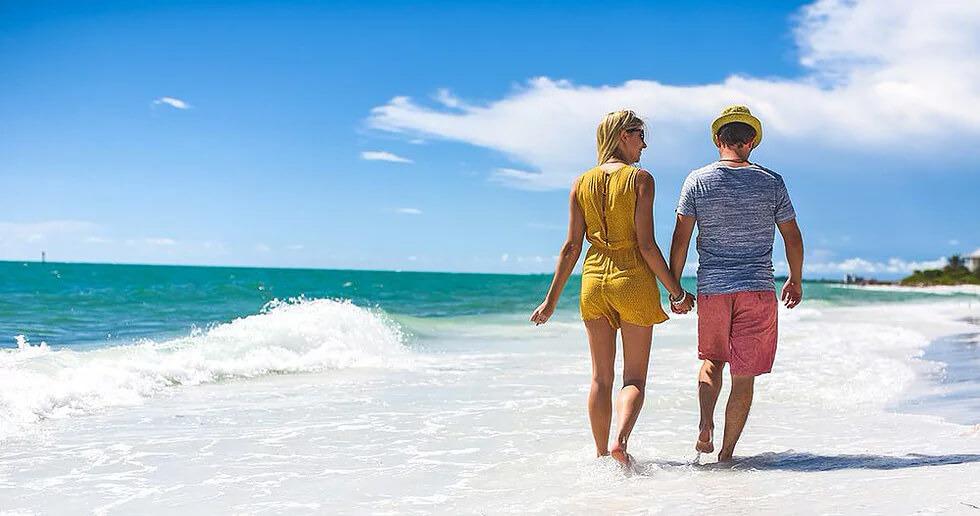 Hi! We are Nikki & Mike… Pittsburgh, Pennsylvania natives, frequent travelers, self-proclaimed beach bums, and now island locals! We started to visit this beautiful island paradise several years ago before making it home. With diverse and unique backgrounds we knew we would be able to find a niche on the island, and what better than to help bring others to and share this beautiful island. We have spent the last several years immersed in the industry perfecting what has become our passion. Once Upon A Beach offers expert knowledge in the short vacation rental industry on the island, property management standards of care, city ordinances, guest relations, marketing and social media presence. We are proud to be hosts to excited first-time visitors to the island, valued year-after-year guests, those sharing special life moments, and families from all over the world. We are honored to work alongside owners entrusting us and allowing us to relieve stress and guide them through their first island home experience!
Caring deeply about our guests, homes, owners, and the island… we are dedicated to building friendships, relationships, and partnerships with other locals, residents, and visitors on the island. We are proud to have established a great name of integrity by following industry standards and ethics, providing exceptional service for guests, taking great care of our homes, and building excellent relationships with homeowners. We not only market vacation rentals, but an experience of 'island living' through our social media and insider guides we have invested heart and time in creating for our guests to enjoy. By being the sole contact and personal concierge we provide an intimate, boutique-style, exceptional, five star and stress-free experience from booking to departure for all of our guests.
We treat every home as if it were our own and every guest like family.
Why Anna Maria Island?
We quickly acclimated to being a 'local' and fell in love with this quaint beach town. The heart of the island is in its people and small local businesses which are so focused on welcoming all the visitors flocking here. Every guest to the island wants to enjoy those tangerine sunsets, gin clear warm water of the gulf, and sugary white sand beaches. There is so much to love about Anna Maria Island.
Regardless of what a blissful vacation means to you… fishing off a pier, wildlife watching, enjoying a boat ride, dipping your toes in blue waters, sunning yourself on cool sand, eating your hearts desire of fresh seafood, sipping some island cocktails, grabbing a beer and listening to live music, filling your shopping bags with unique finds, mini-golfing with the little ones, exploring the island by bike, joining a sandbar party, spending time with your loved ones, snoozing in a hammock, enjoying a romantic date night with some fine dining or just doing nothing at all but reading a book and listening to the waves under an umbrella… you will find it here.
AMI always finds a way to reinvigorate your soul by pouring sunshine into your heart and writing cherished memories onto your mind. The idea of Once Upon a Beach was born with the opportunity to manage short term vacation rentals for some of our family-owned homes. As we quickly jumped into this next adventure, it became our top goal to provide a unique, intimate, and simplified vacation rental experience for our guests so that all they had to do was reserve, arrive, and relax. Vacation planning should not be stressful and details shouldn't be a concern. Our guests should feel right at home from the moment they step into one of our unique, beach chic, and luxurious homes and immediately start enjoying all the island has to offer. We take pride in our service and the meticulous maintenance of our homes.
Come write the first chapter of your vacation story with us at Once Upon a Beach.